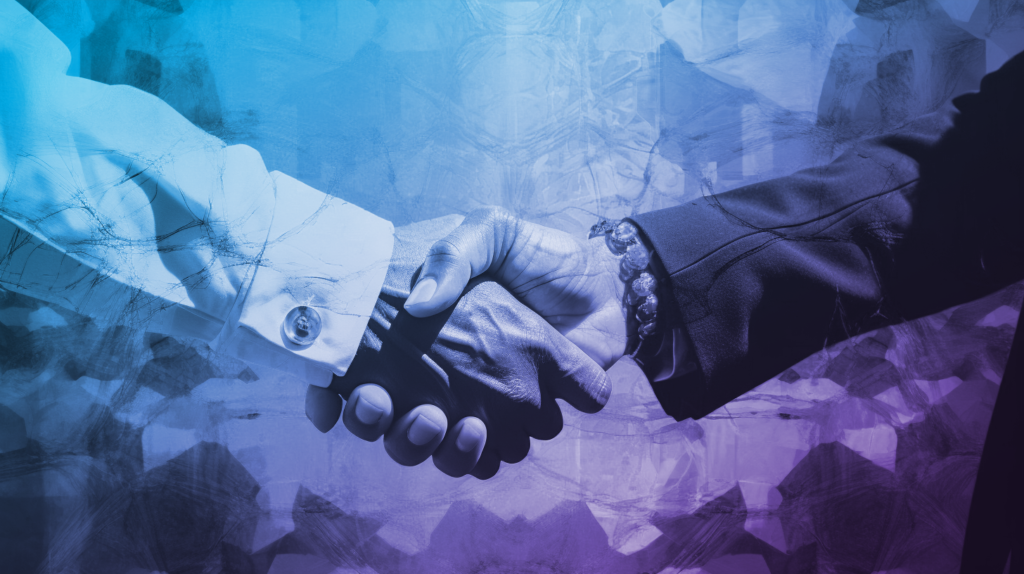 <

Back to news
News
Longbow Advantage and Plantensive Join Forces
Longbow Advantage and Plantensive Join Forces to Provide Expanded Blue Yonder Service Offerings
On November 2, 2023
Continued growth and strategic alliance to solidify comprehensive end-to-end services to Blue Yonder customers.
WASHINGTON, D.C., Nov 2, 2023 – Plantensive, MorganFranklin Consulting's supply chain and retail planning practice, is excited to announce its strategic partnership with Longbow Advantage, a warehousing strategy and services provider. The partnership will enable Plantensive and Longbow Advantage to deliver Blue Yonder's solutions across both planning and execution, a unique differentiator in the partner network.
With over 20 years of experience, and countless implementations and support projects completed, Plantensive is one of the largest boutique consulting partners for Blue Yonder in the supply chain planning space. Plantensive was named the 2022 Blue Yonder Partner Leadership Award winner for North America Selling Partner of the Year. Similarly, Longbow Advantage is one of the largest Blue Yonder partners in the warehouse management solutions (WMS) space. As some of the leaders in consulting for Blue Yonder's WMS solution, this partnership enables Plantensive and Longbow Advantage to expand their capabilities, providing additional value to clients by collectively delivering innovative supply chain solutions beyond current service offerings.
"As a trusted partner of Blue Yonder, the Longbow Advantage partnership continues to enable our teams to help companies optimize their supply chains for increased supply chain resiliency, efficiency and agility," said Plantensive Managing Partner, Dan Luttner. "This strategic alliance reflects our unwavering dedication to our clients' success and our commitment to leveraging the latest supply chain technologies to drive positive business outcomes."
The combined Plantensive and Longbow Advantage teams will work closely with Blue Yonder's Global Professional Services and Presales teams to leverage the strength of the Blue Yonder partner ecosystem. The combined perspectives offer Blue Yonder clients a unique advantage to gain the best experience from both product and services teams.
"As longtime partners in the Blue Yonder ecosystem, Longbow Advantage and Plantensive have cultivated a strong, collaborative relationship," said Longbow Advantage COO, Ryan Uhlenkamp. "As a WMS provider in the space, the Plantensive partnership is helping to deliver a true end-to-end service offering by adding their planning expertise."
The strategic joint alliance is supported by Blue Yonder. Jon Carson, SVP at Blue Yonder said, "The depth and breadth of our industry-leading services ecosystem is absolutely a strategic advantage for our Blue Yonder customers. The combination of Plantensive, Longbow and Blue Yonder's Global Professional Services ensures that our joint clients will receive the highest level of solution and domain expertise to help them deliver tremendous value as a result of their digital supply chain transformations."
Existing clients of Plantensive and Longbow Advantage can expect to continue to receive the level of customer service previously offered, now augmented by an additional partnership to broaden perspectives and capabilities. 
About Longbow Advantage
Longbow Advantage is an end-to-end warehousing strategy company that leverages real-time data to manage people, processes and warehouses through The Rebus® Platform and WMS consulting services purpose-built to expand and enhance warehouse technologies. Longbow takes a holistic approach to warehousing strategy, understanding that technology is only one piece in the solution process. Their warehouse experts work with customers to understand challenges and goals, developing a recommendation that's aligned to the customer's business objectives and supply chain initiatives.
About Plantensive
Plantensive, a MorganFranklin company, is a supply chain and retail planning solutions provider to many of the Fortune 500 and mid-market companies across the consumer-packaged goods, distribution, manufacturing and retail industries. Plantensive provides end-to-end supply chain solutions and proven tools to accelerate value by building, implementing and optimizing dynamic, reliable supply chain solutions aligned with business strategies. For more information visit plantensive.com.
Recommended Reading
New Key Corporate Leadership Appointments
These appointments signify a pivotal moment in the company's journey, underscoring its commitment to customer-focused growth and innovation. ANN ARBOR, MICHIGAN, October 20, 2023 / EINPresswire.com / — Longbow Advantage, the…
Read more
Rebus Partners with Tecsys, Inc.
Tecsys' award-winning WMS combined with Longbow's extended warehouse & labor management platform, Rebus, offers a winning digital strategy for customers. MONTREAL, QUEBEC, CANADA, September 14, 2023/EINPresswire.com/ — Longbow Advantage, the industry-leading…
Read more